Client
Personal
Tools
Illustrator, Photoshop, LaTeX
Category
Context
This project gathers some of the illustrations I created for my PhD thesis manuscript. The whole document was written in LaTeX using Lyx. Illustrations were done with Illustrator.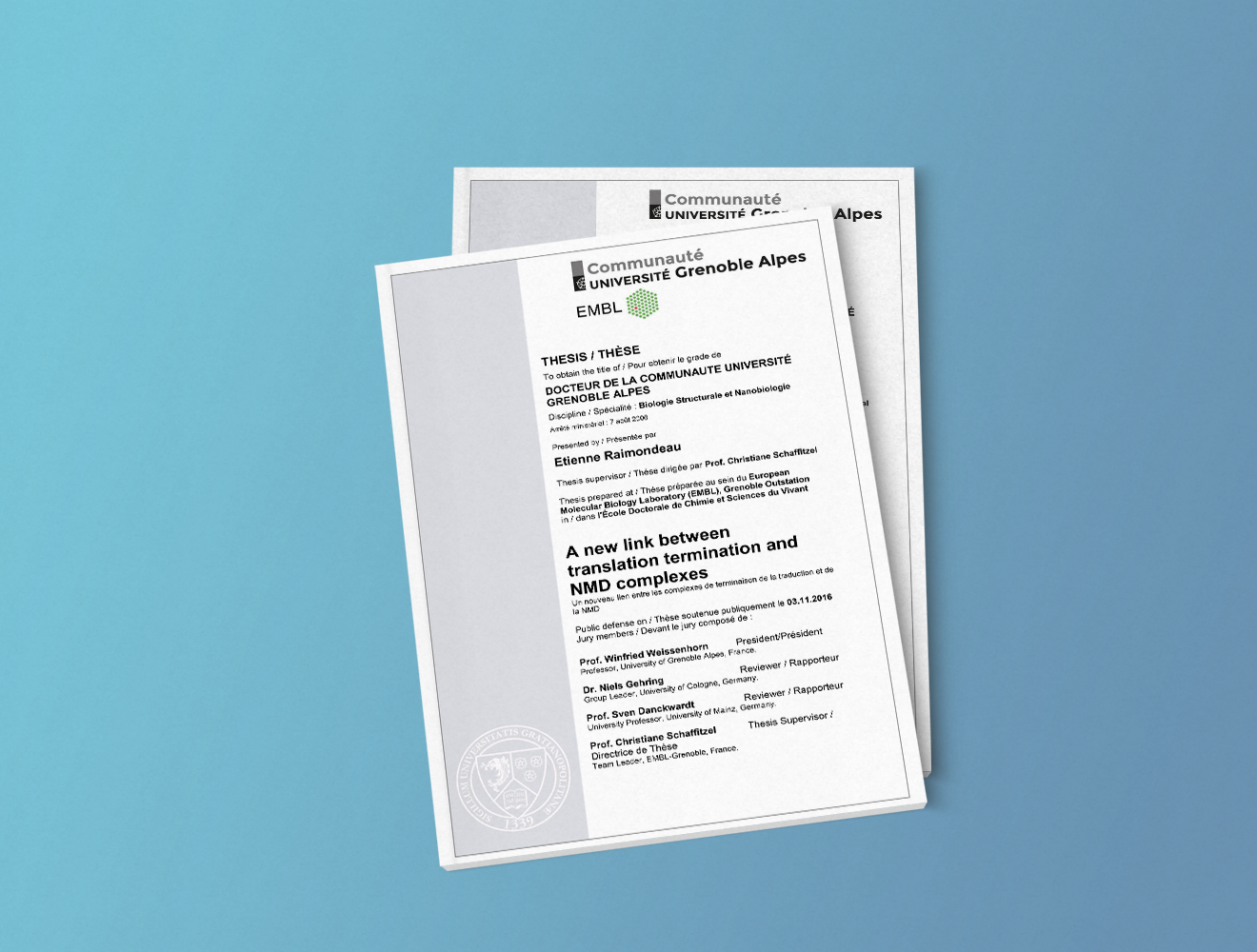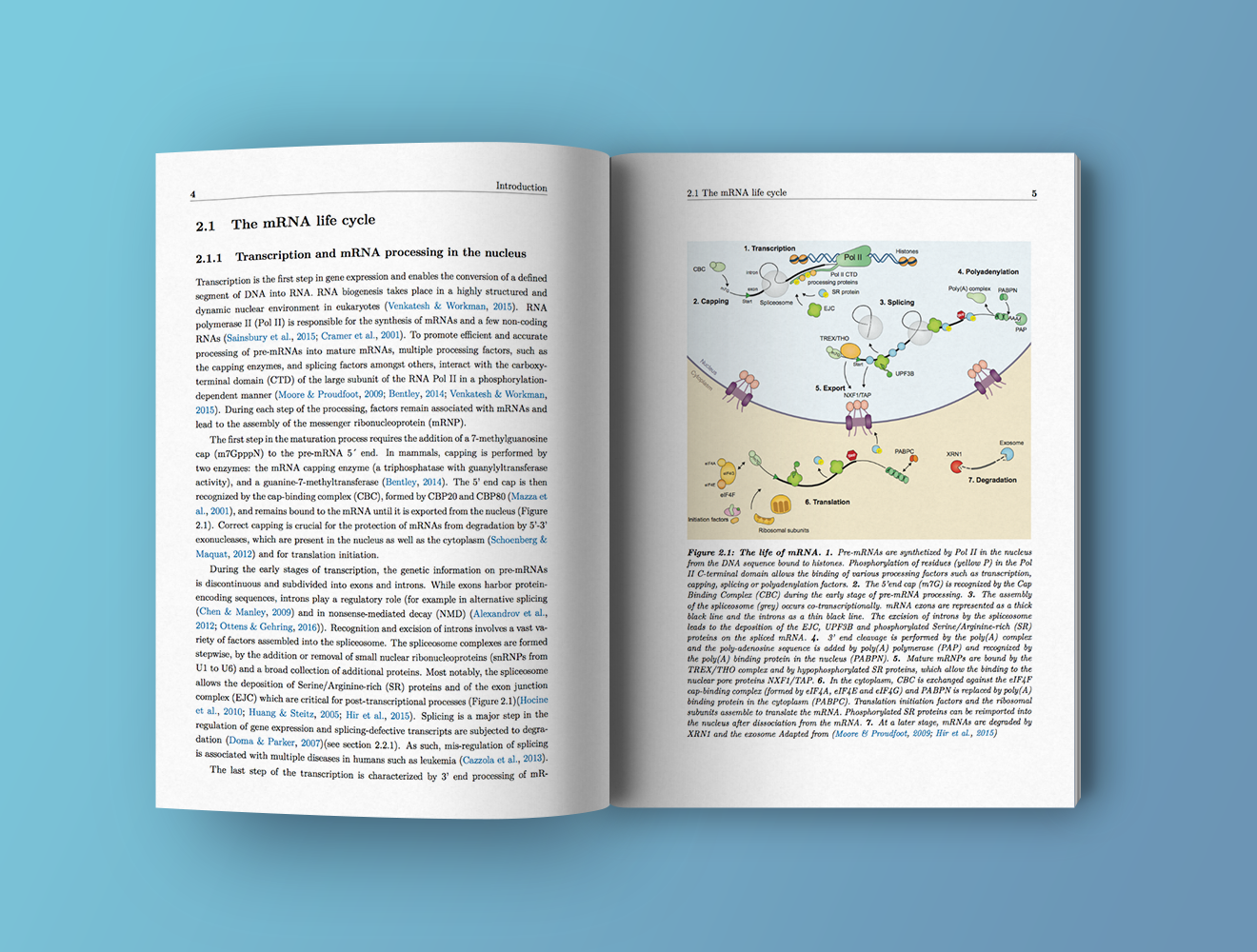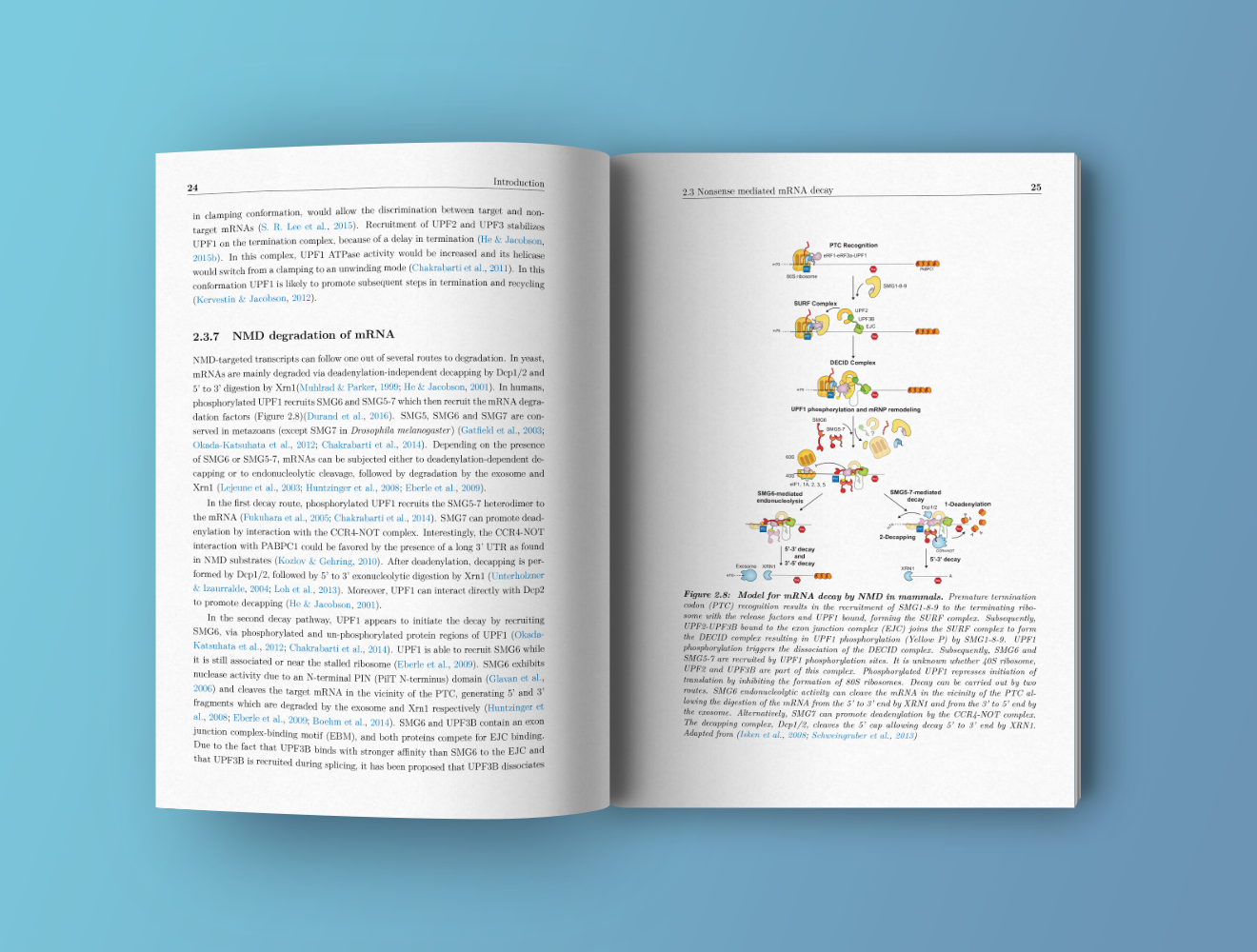 The life of mRNA.
Adapted from Moore & Proudfoot, 2009 and Hir et al., 2015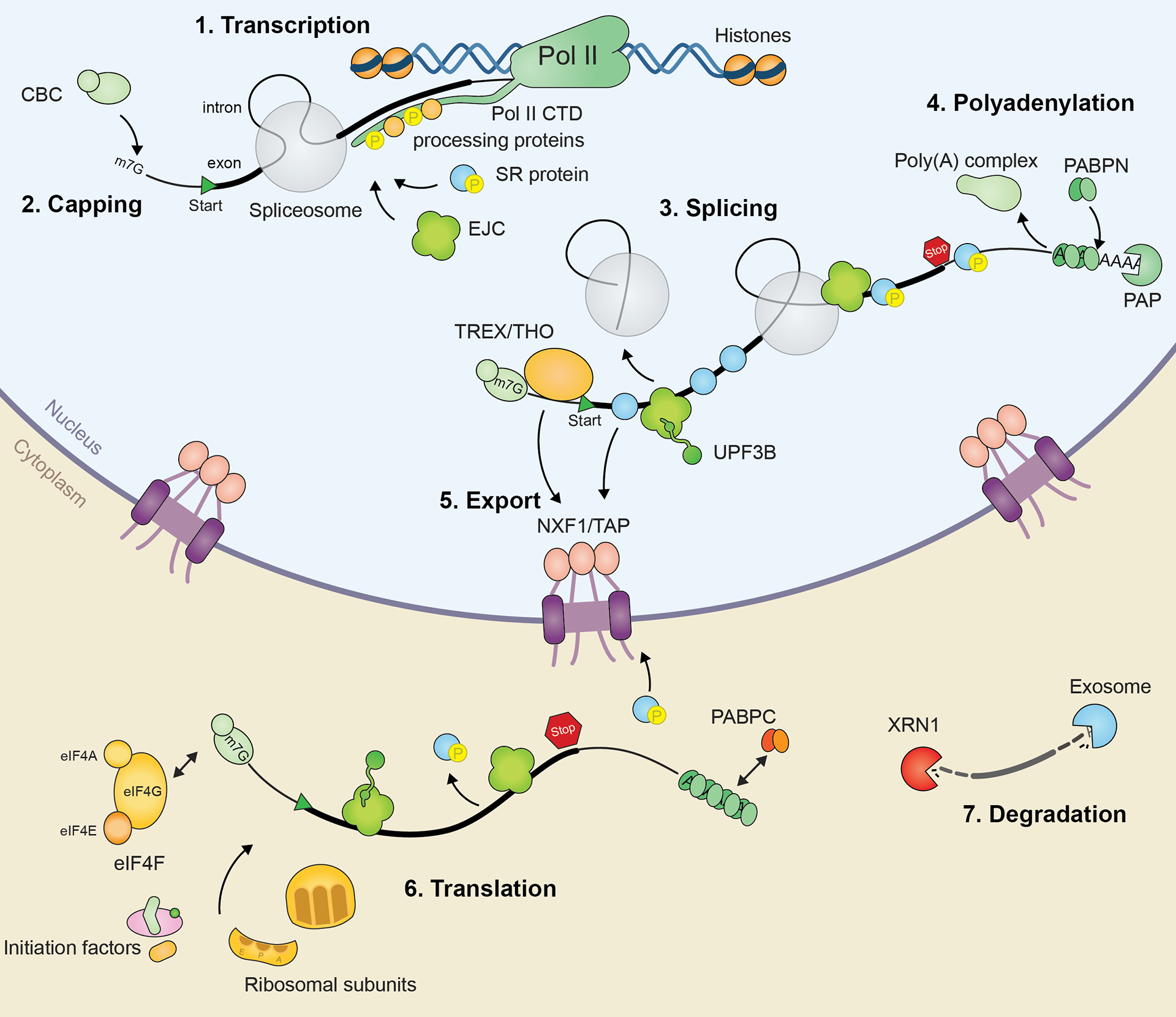 mRNA quality control pathways in the cell.
Adapted from Doma & Parker, 2007; Schweingruber et al., 2013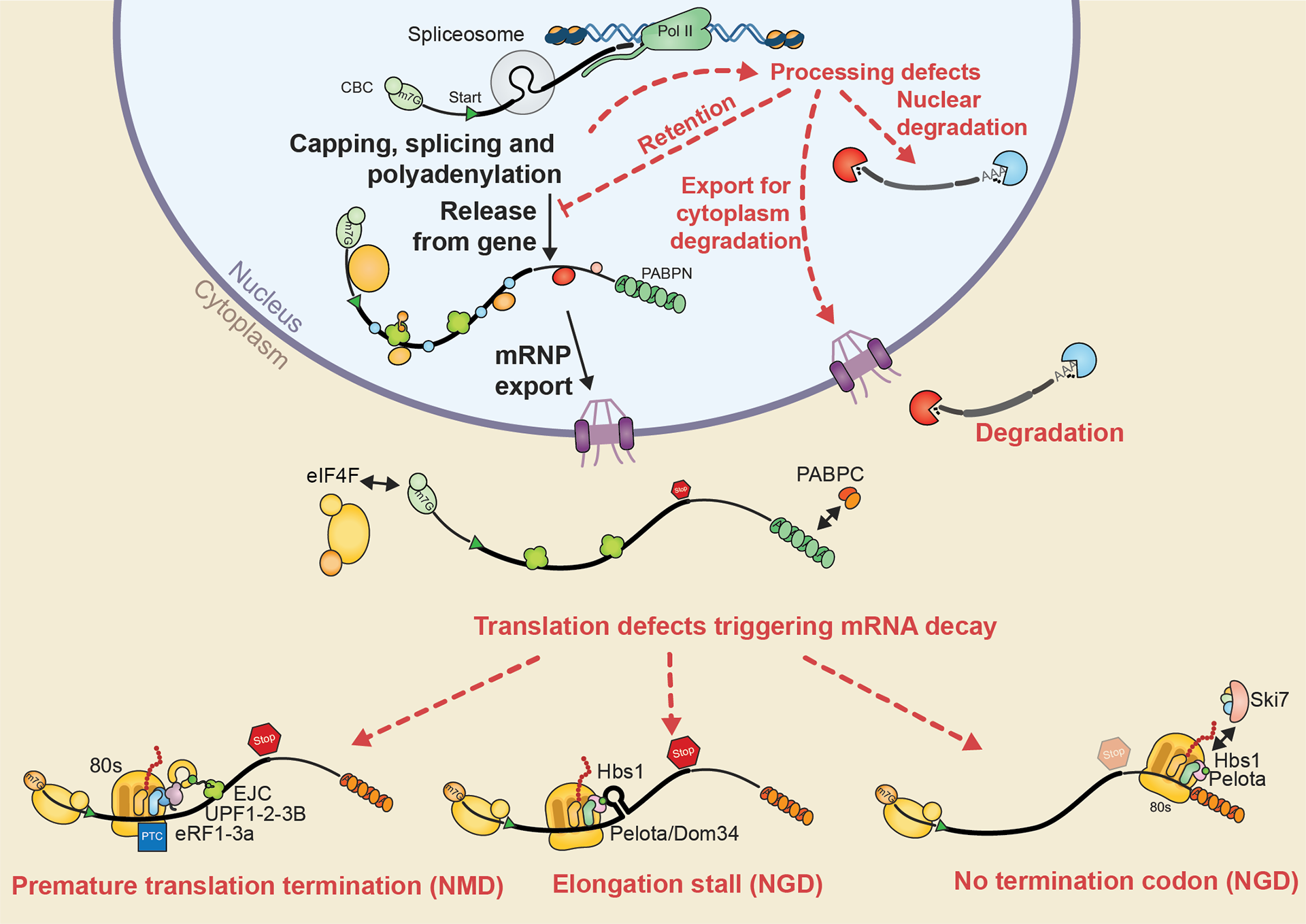 Overview of translation termination and recycling.
Adapted from Alkalaeva et al., 2006; Pisarev et al., 2007, 2010; Schweingruber et al., 2013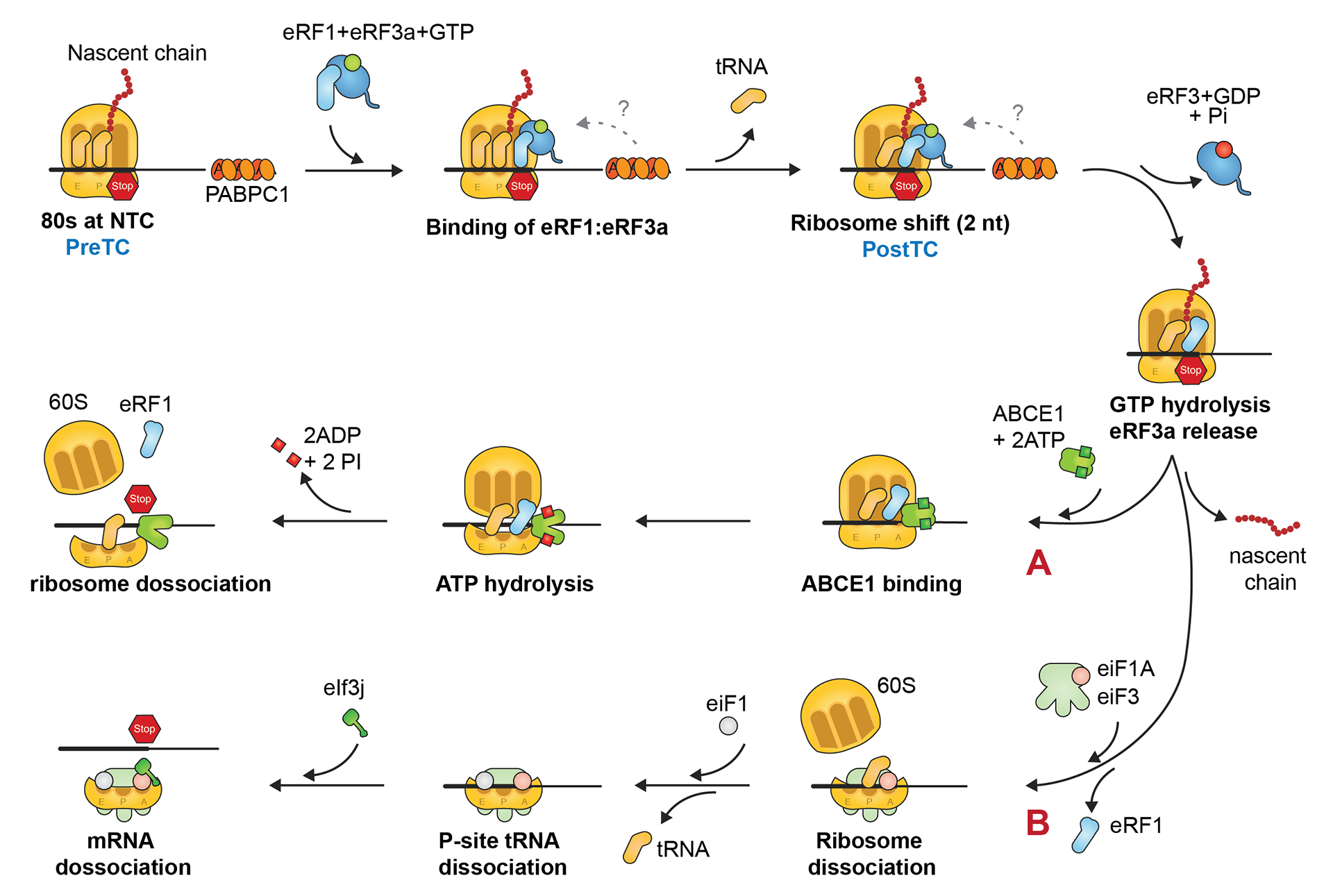 Model for mRNA decay by NMD in mammals.
Adapted from Isken et al., 2008 and Schweingruber et al., 2013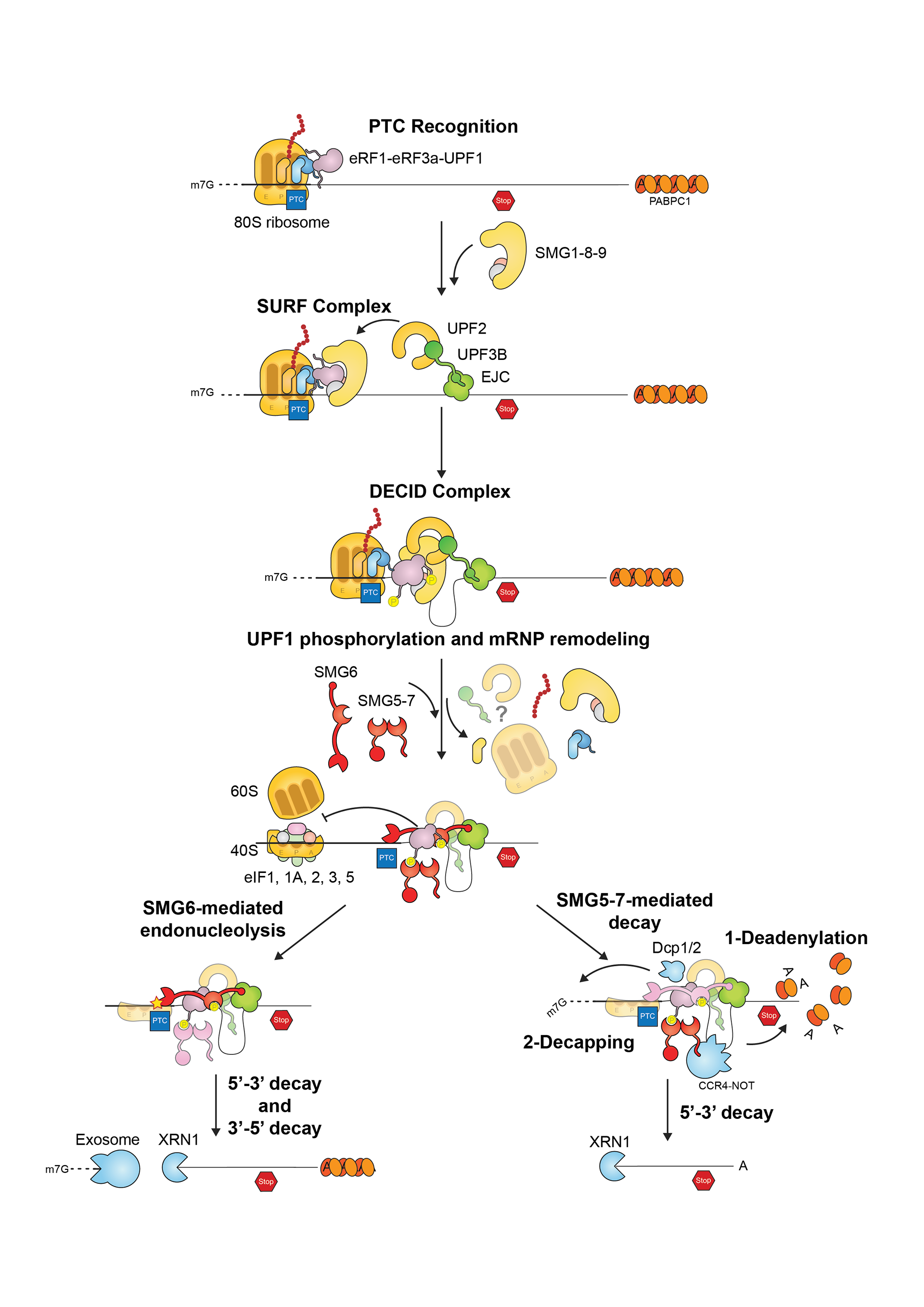 Thanks for reading! Let us know what you think!